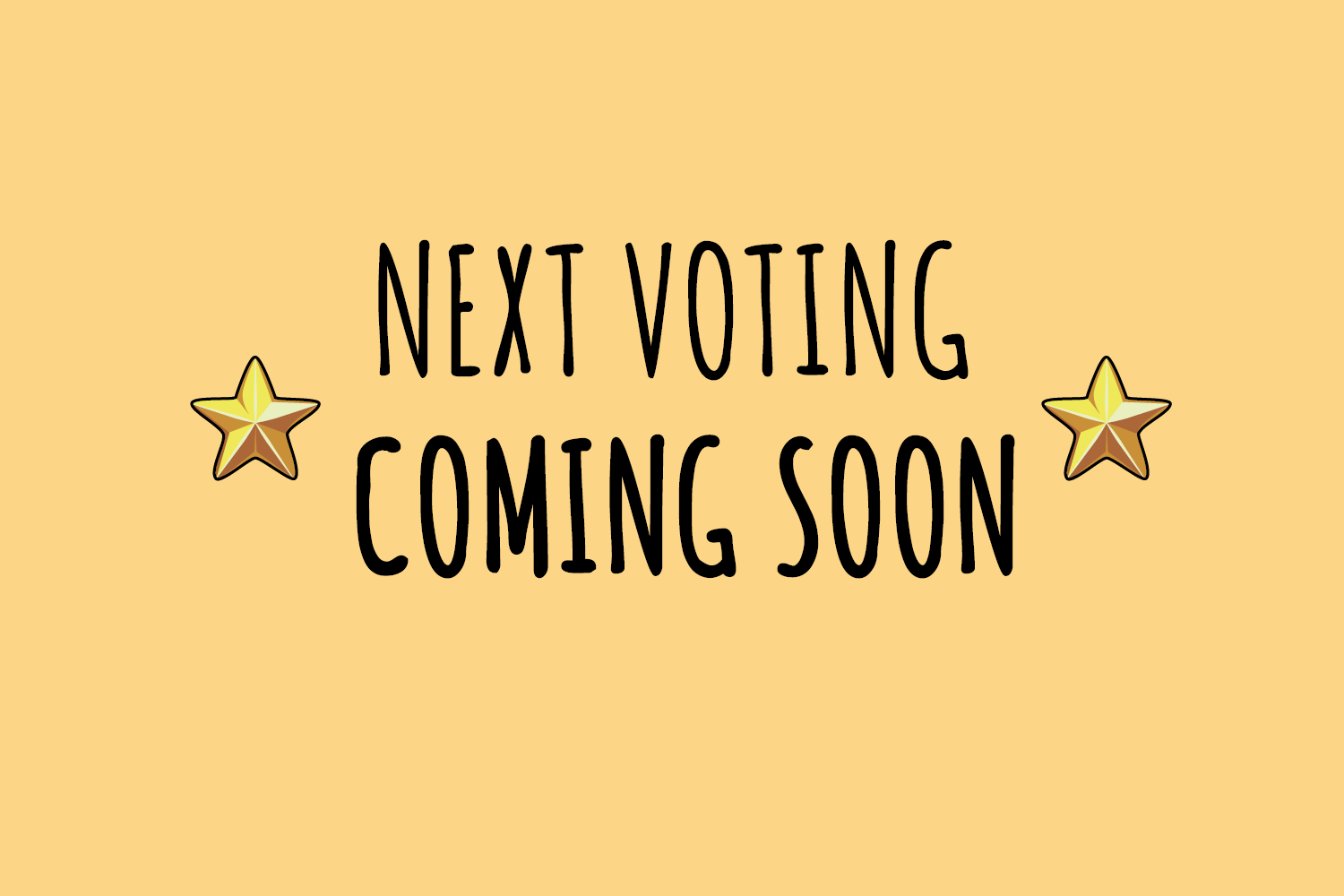 … because you, the community, are the ones playing Party Achievements after all. I want you to have a saying, so please vote for the achievements you find the most useful, fun, and cool!
 Also, if you have any ideas for a great new achievement, drop me a message. If I put it up for voting and it wins, you will get 10 stickers of your achievement for free!!
Sorry, not today achievement hunter!
There is currently no voting. Please come back another time.
Currently only available in German.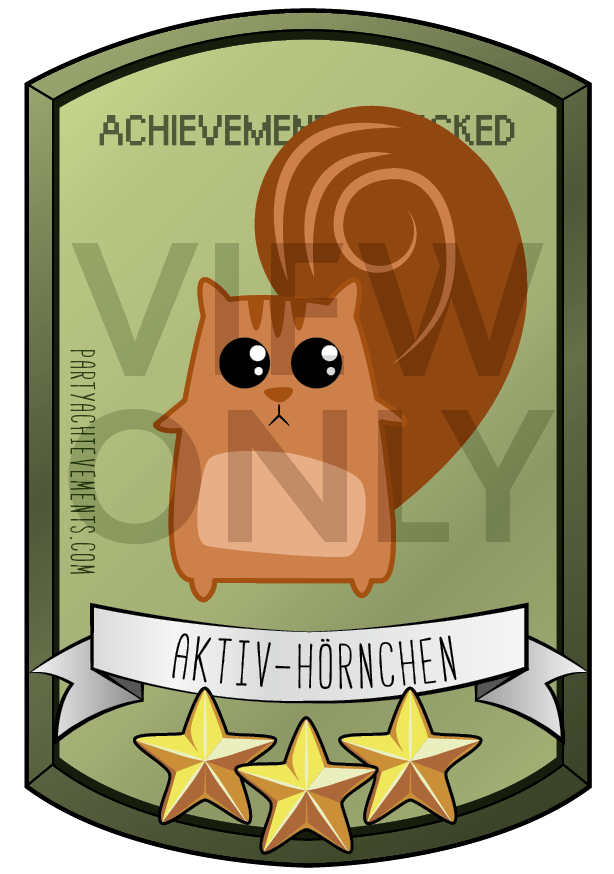 Anything with sports
Travelling by bike, walk, etc.
Bringing drinks for others
.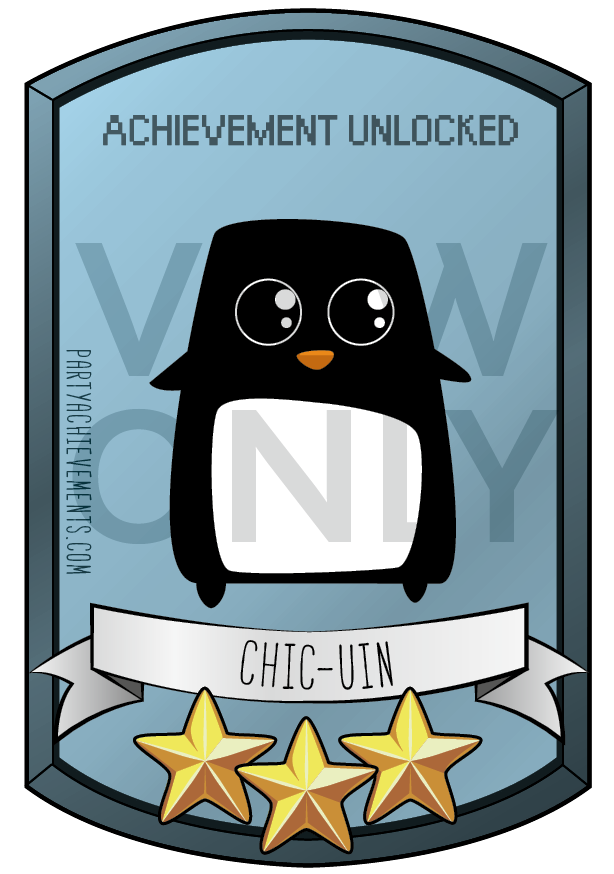 Best dressed – all guests or only one?
Everyone dressing according to dresscode
Winner of a tie-binding-contest
Best costume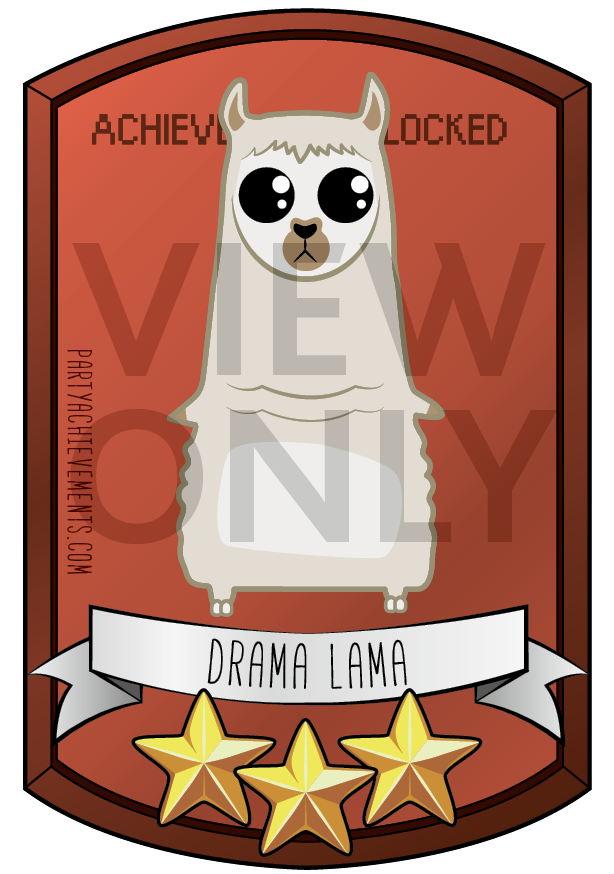 Play/guess a theatrical scene
Tell a slice-of-life story like it's a movie
NEGATIVE ACHIEVEMENT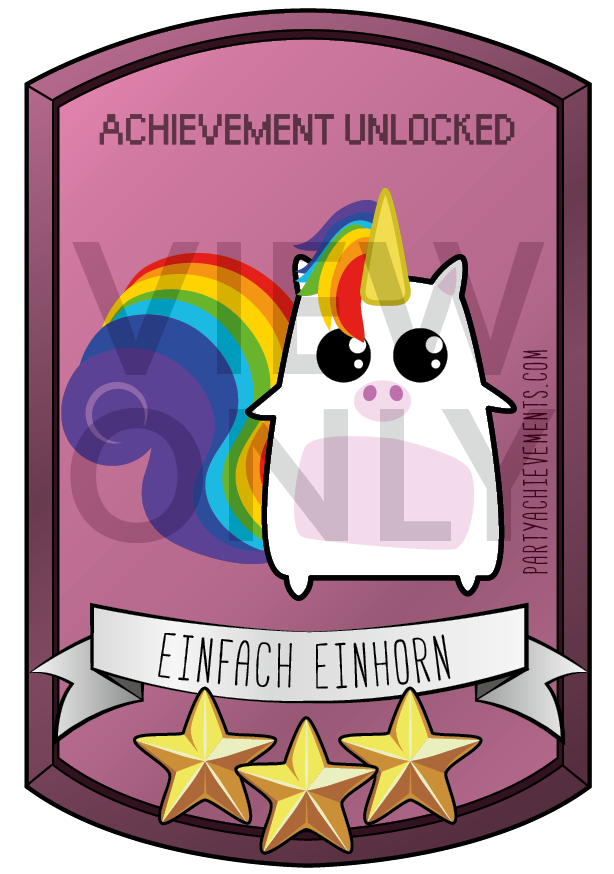 Anyone (just for being there)
Participating in a creative task
Dress as a unicorn
Wear all 7 colours of the rainbow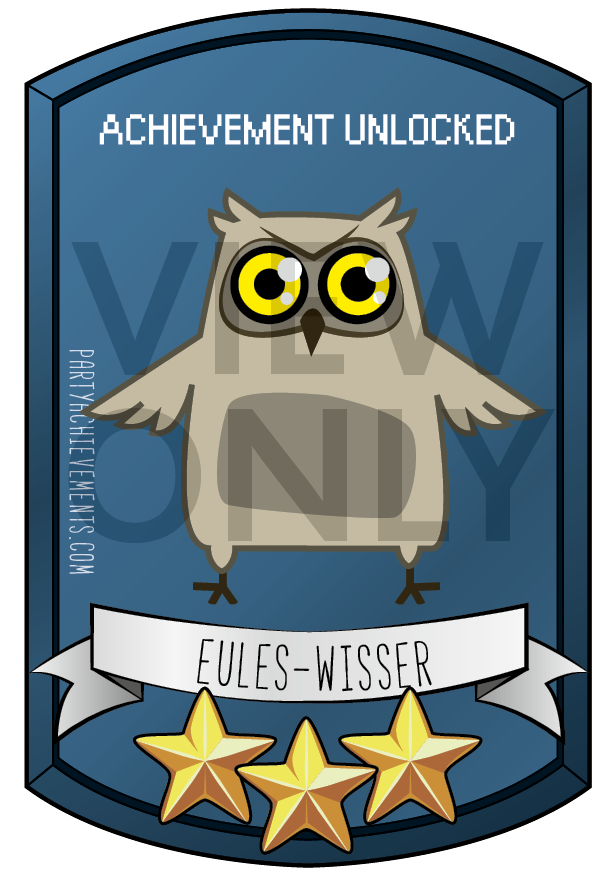 Those who succeed at a riddle
Game masters at board game events
Get-to-know-game: Give out infos and asks other guests to find the person (e.g. "This person won a hot dog eating contest." or "Has travelled to 35 countries".)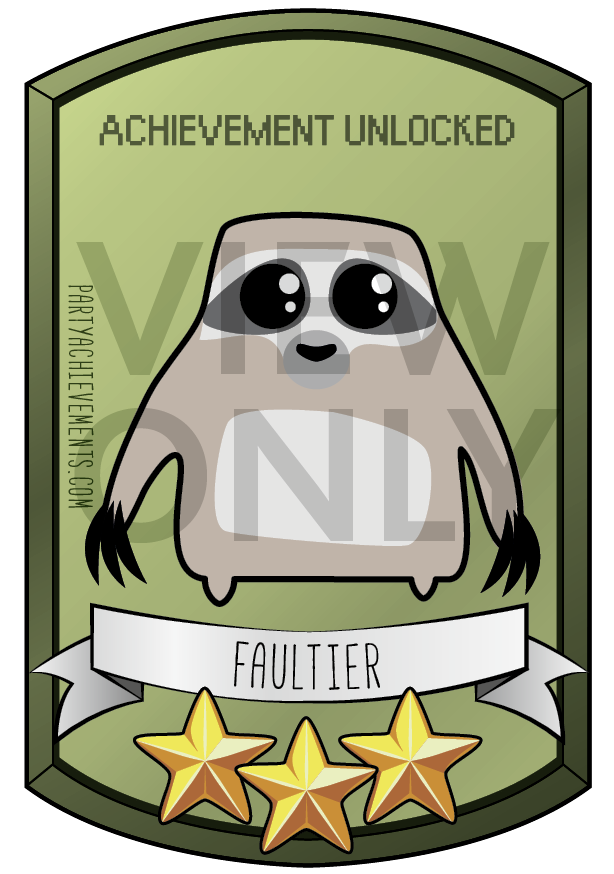 Those taking the elevator 
NEGATIVE ACHIEVEMENT
Being late to the party
Those not wanting to participate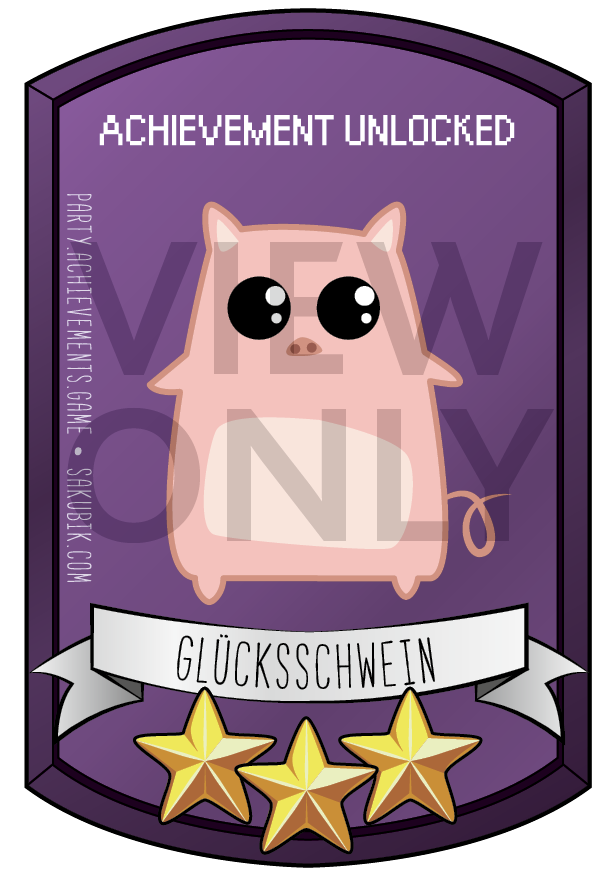 Lucky winners
Game idea: roll the dice, raffle
People sharing a lucky moment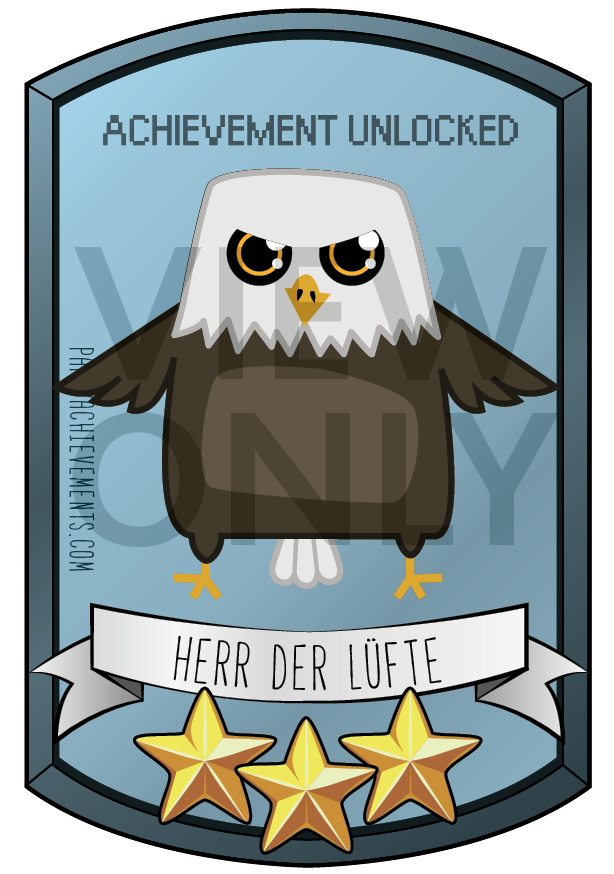 Non-smokers
Best paperplane builder
The person with the most air-travel miles
Person who can hold their breath the longest (or all over xx seconds)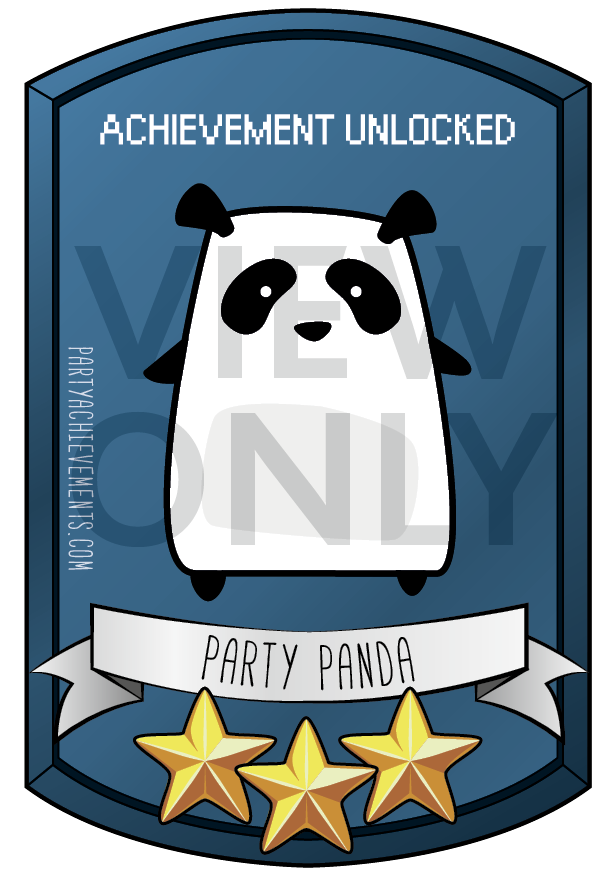 All guests (to get the party started)
Dancing people
Those helping the party mood along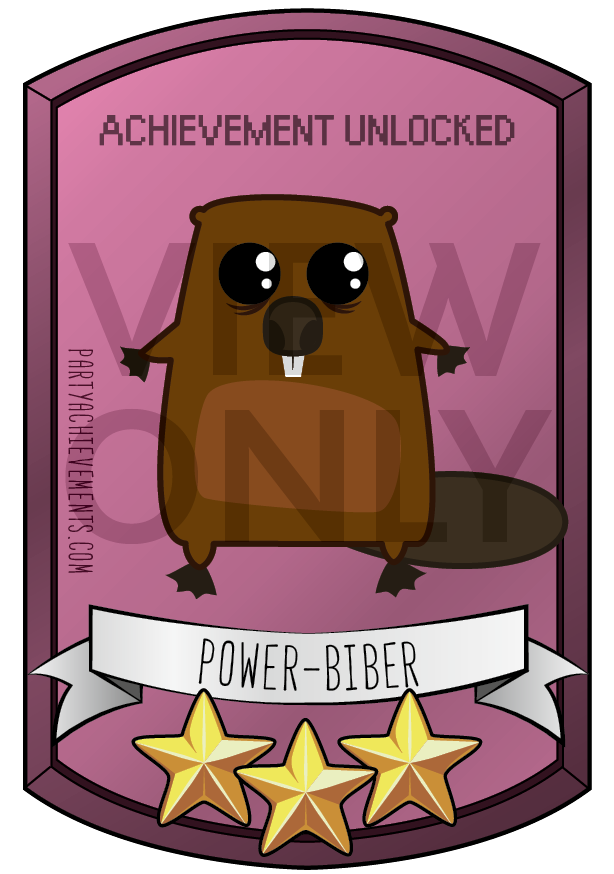 Any activity with strength or dexterity
Building something
Winner of Jenga session (or any stacking game)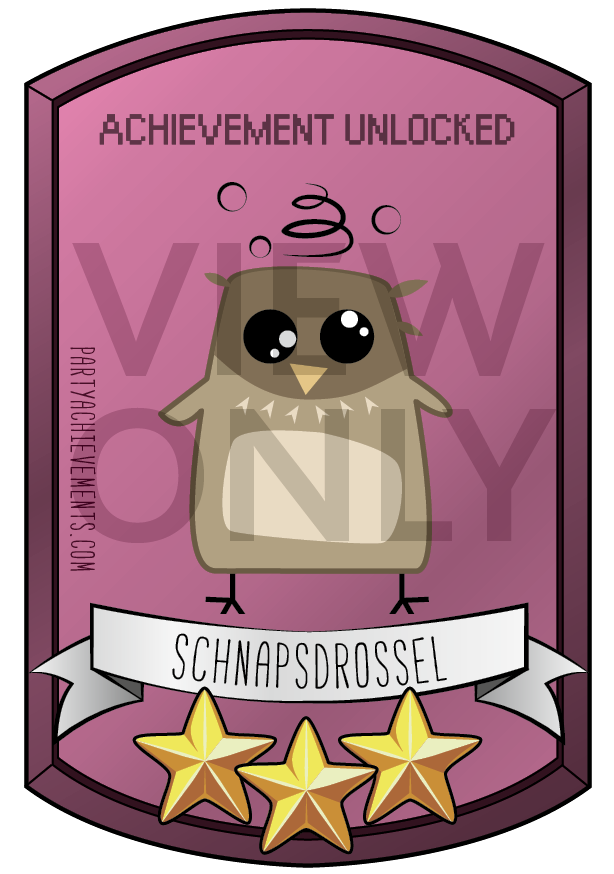 People who drink alcoholic beverages
Winner of a drinking contest
The most drunk people (negative achievement?)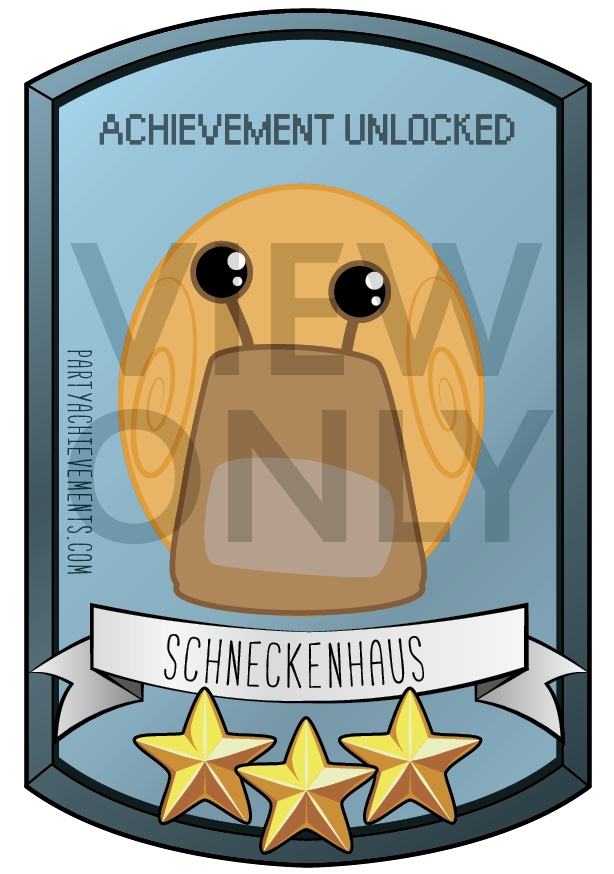 People staying over
Snail-race winners (snail toys like race cars)
Find the snail (drawing in picture, figurine in flat, etc.)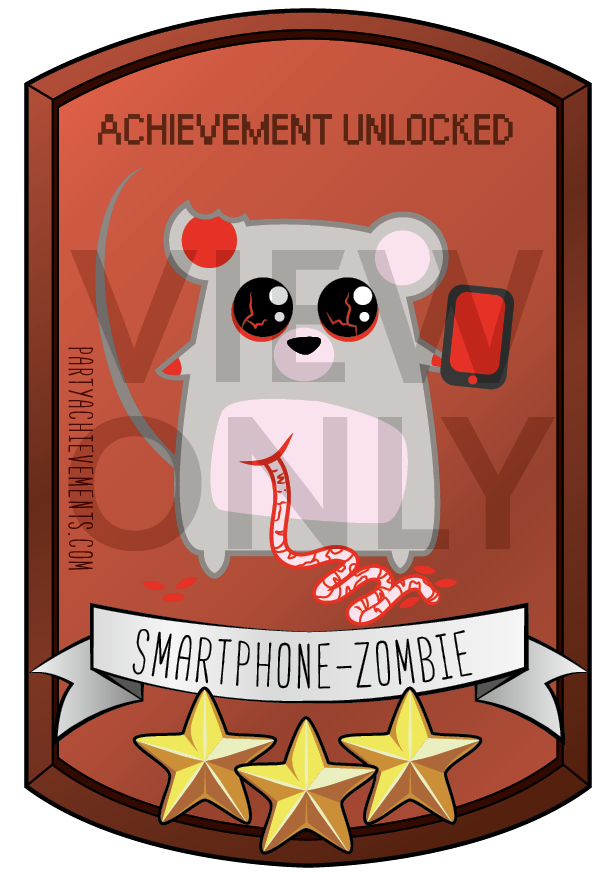 NEGATIVE ACHIEVEMENT
Those playing on their phones too much instead of enjoying the party with the other guests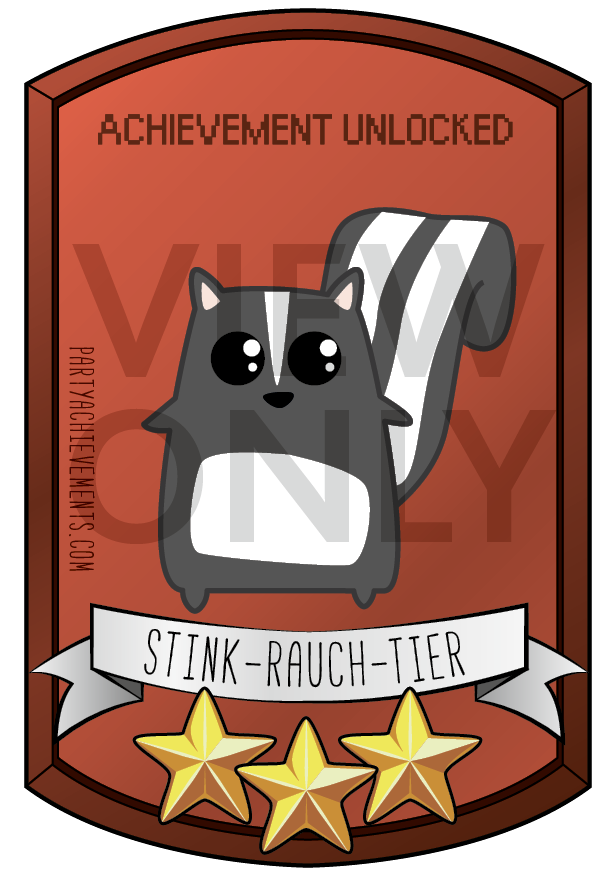 Smokers
Those in charge of the grill
Those being able to make fire (please only outdoors!)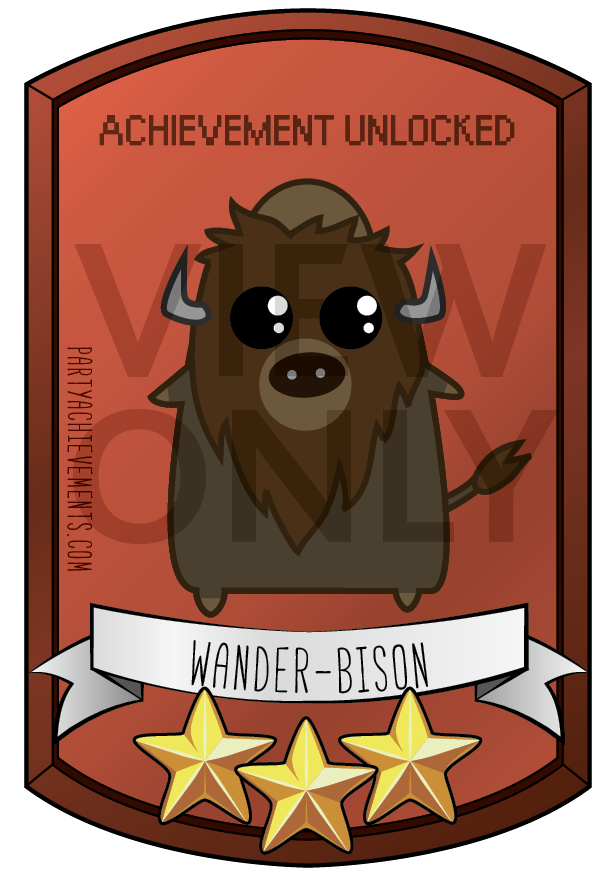 Guests who travelled far (or the furthest)
Winner of musical chair (Reise nach Jerusalem)
Those walking the most steps (or the fastest)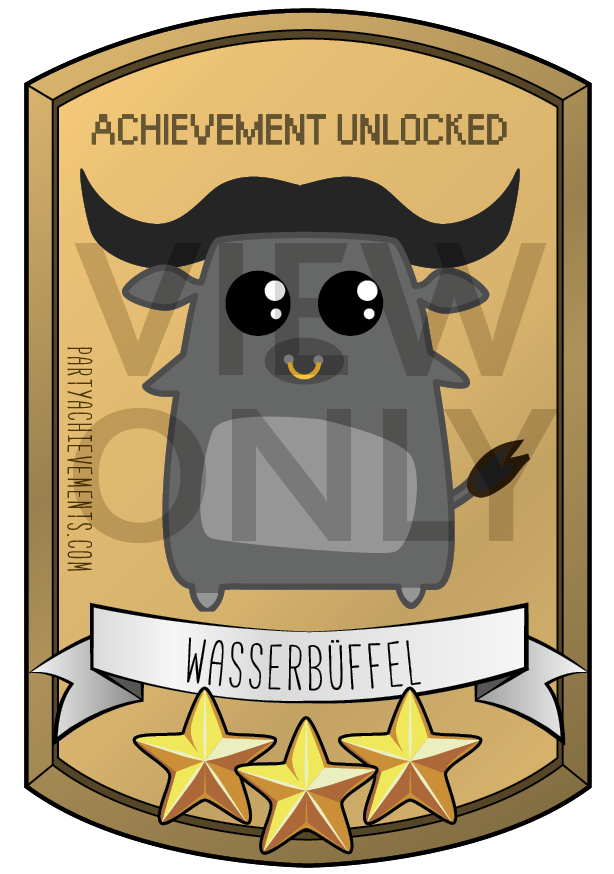 People who only drink non-alcoholic beverages
Those who can drink the most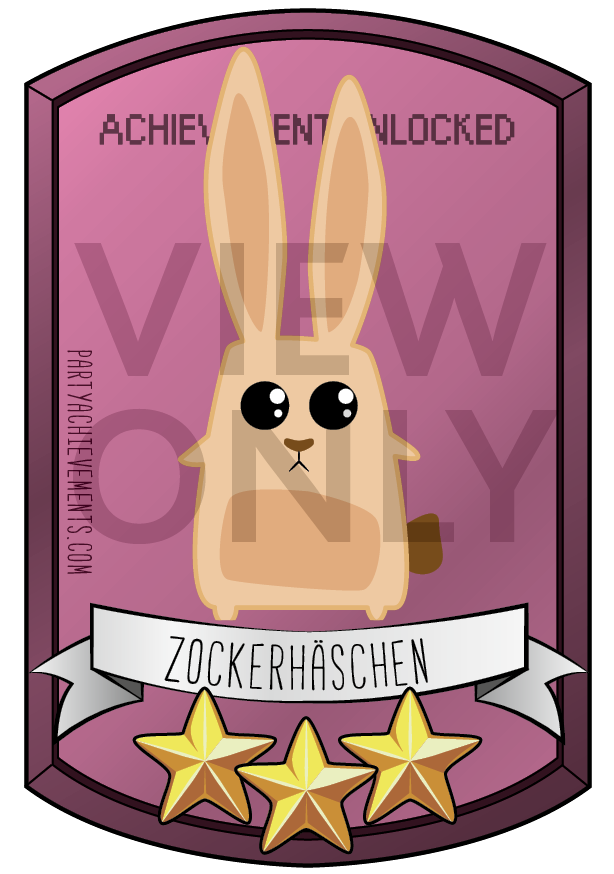 Winners of any game
Anyone participating in a board or digital game
German: Leute, die einen Gegenstand oder die Braut auf einer Hochzeit z.B. "zocken"
Special Convention Achievements
If you have ever visited Party Achievement at any convention, you know this already. If you haven't, let me explain:
Every convention we have a table at, you can collect a one of a kind achievement, only available at this very convention.
THESE ACHIEVEMENTS CANNOT BE BOUGHT BUT ONLY COLLECTED AT CONVENTIONS.
Here is an overview of past special convention achievements: